11 июля вышла в эфир телепередача «Your Pittsburgh». Ее записали в те несколько дней в июне, когда Зак приезжал проведать маму. По сути, это рассказ о мальчике из обычной семьи, который ответил своему призванию. Похоже, город к нему очень тепло относится.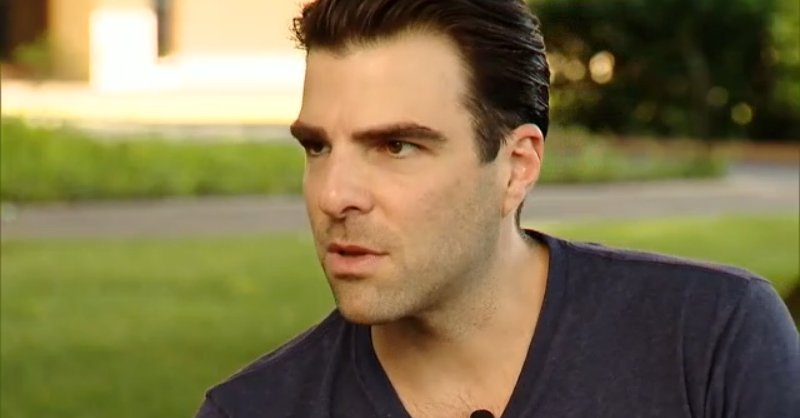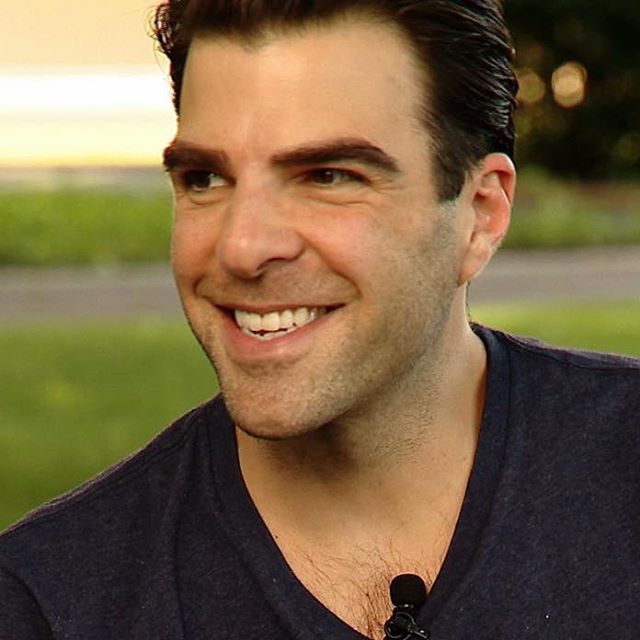 Кто меня умилил невероятно в этой небольшой передаче, это школьная учительница английского, Мэри Энн Линн, которая поддерживала все школьные проделки Зака и помогла ему стать актером, для чего он и был предназначен. С учителями Заку повезло. Была ведь еще учительница музыки, которая послала маме Зака судьбоносную вырезку из газеты о прослушивании в детскую труппу. И Марго, которой было важно знать, где ее ребенок находится после школы, отвела Зака в «Mini Stars». Сейчас, говоря о нем, Мэри Линн светится. И это, по-моему, самое лучшее в этой передаче.
Ах да, и еще 15-летний волонтер Зак, который уже тогда пытался помогать другим детям
. И история про неоплаченное мороженое… словом, читайте сами и смотрите. Оно прекрасное.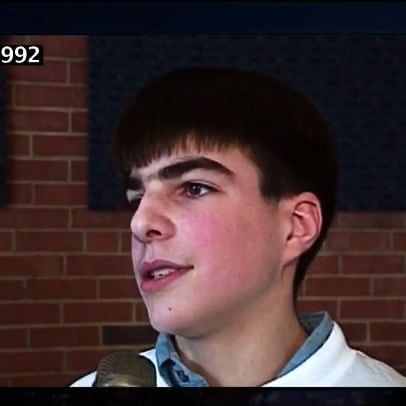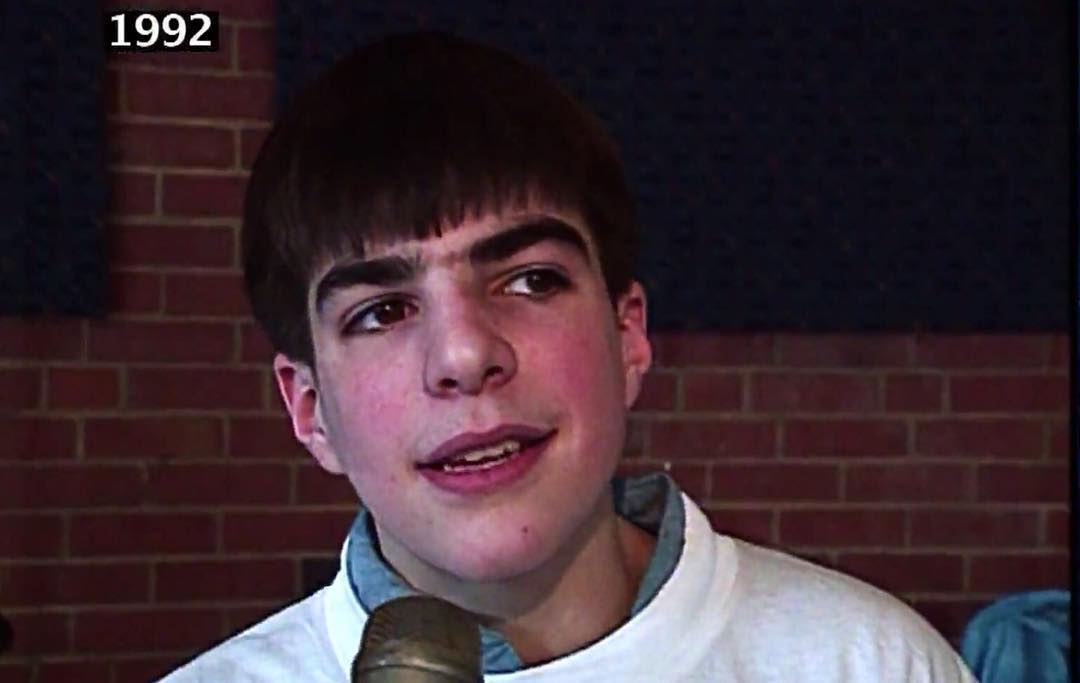 Видео
здесь
Транскрипт
(
by Lisa Armstrong
):
D = David Highfield, S = Susan Koeppen, Z = Zachary Quinto
D: Hi everybody and welcome to Your Pittsburgh. I'm David Highfield.
S: And I'm Susan Koeppen. We are outside, tonight, on the terrace of the Carnegie Science Centre with a spectacular view of the city.
D: Yeah! It's nice for us to be outside during the Summer for a change. You know, summertime is a big time for blockbuster films, and there's a big one coming out next week - it's the next Star Trek movie.
S: Star Trek: Beyond. It's starring Green Tree native Zachary Quinto, who plays Spock.
D: He does. He was back in town recently. I had a chance to hang out with him for a while. I got the scoop on the movie and what it was like for him growing up in the 'Burgh.
Z: It looks pretty awesome.
D: As we walk around Point State Park with Zachary Quinto, he takes pictures of his home town.
D: Do you remember coming here?
Z: Oh my god, yeah. I remember the arts festival music stage was here.
D: He's so down-to-earth it's easy to forget he's a movie star - until someone wants a picture with him.
Z: Nice to meet you, man. Have a good night. Be well, thanks buddy.
D: And it's the role of Spock in the latest Star Trek movies that's made him a household name.
Spock: Fear of death is illogical.
D: Fans also love him for his dark roles, like the serial killer on the TV show Heroes.
Sylar: I remember you.
D: And he performs on stage. Here, in the revival of The Glass Menagerie.
Tom: I thought perhaps you wished for a gentleman caller?
D: Zachary grew up in Green Tree, the younger of two boys.
Z: I was really enamoured of the news, growing up. And KDKA, you'll be happy to know, was the news channel of our household.
D: And when he was about 11, he met a KDKA personality at Dairy Queen. Zachary had left, but then realised he had forgotten to pay, so he rushed back.
Z: And Bob and Lisa Pomeani were behind me in line, and they thought it was so cool that I came back that they paid for my ice cream, and then we became friends!
D: Oh, and it turns out a young Zachary was once interviewed on KDKA, about a volunteer roject to help other kids.
Z: I think that self-esteem is so important in kids, especially with school.
D: Zachary went to high school at Central Catholic.
M: This was my old room…
D: English teacher Mary Ann Lynch is in this old yearbook picture with him.
Z: She was a big supporter of my shenanigans when I was in high school.
D: Of course, he was part of the school's theatre productions.
M: He knew then that this is what he really wanted to do with his life.
D: And they both remember what he did in class.
M: He would, at times, stare out the window at CMU thinking, "This is where I'm going to be after I leave Central Catholic.".
Z: And I was just dreaming of, you know, being in a production at Carnegie Mellon School of Drama.
D: His dream came true. He wound up studying Musical Theatre at CMU. Some of his early TV appearances include Six Feet Under, Charmed and playing a director on Lizzie McGuire.
Director: Touchdown! And smile.
D: But fans now know him for a variety of work, from American Horror Story…
Thredson: Lana, I've always been… self-aware.
D: ...to the Wall Street drama Margin Call, to his most well-known role as the new Spock.
Spock: You will experience fear.
D: He tells me it meant a lot to him to get the approval of the man who originated the role, Leonard Nimoy.
Spock Prime: I shall simply say, good luck.
Z: I lost my own father when I was very young, and they were around the same age, and the physical resemblance is undeniable, and he was an incredible friend and influence on me for the better part of the decade that I knew him, before he passed.
D: Zachary says he's grateful for his career, and grateful to be from Pittsburgh. He tries to get back a couple of times a year. Mary Ann Lynch tells me she'll never forget when he paid her a surprise visit.
M: I turned, and there was Zach. And we hugged each other and I said to him – our eyes both teared up – and I said, "I am so proud of you.". And he said back to me, "Thank you for letting me dream.". And those are things, I think, no matter how long you teach, you live for.
D: Zachary says Pittsburgh is always part of him. In fact, he can slip into Pittsburghese at a moment's notice.
Z: Oh yeah, I got that down, no problem. You know.
D: But seriously, he says the 'Burgh instilled in him a respect for others, and he loves coming back.
Z: It's always good to come home. I feel strongly connected to this place.
@темы: фото, транскрипты, ZQ - телепередачи, ZQ - театр